Lawns and gardens, no matter how carefully and how often you maintain them may not always look presentable. 
Grass overgrows, weeds sprout, and trees become unruly—this ultimately ruins the beauty of your well-kept kingdom. Never fear! That's where brush cutters come in handy. 
Brush cutters are gardening tools that trim shrubbery, trees, weeds, tall grasses, hedges, and other types of vegetation and foliage that are difficult to reach, are incredibly stubborn, or cannot be trimmed by other tools such as line trimmers and lawnmowers. 
What Is a Brush Cutter?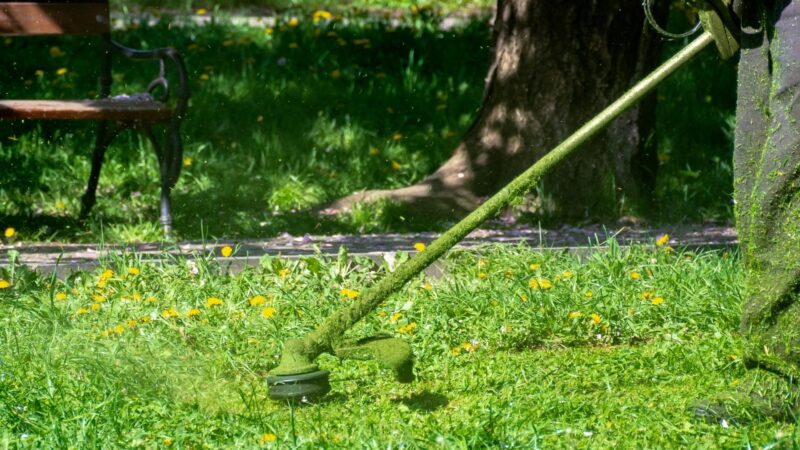 Brush cutters are equipment you can use to reduce shrubs, trees, grass, weeds, hedges, and any other vegetation you want to trim quickly and efficiently.
It uses a metal blade to cut up vegetation. Depending on the specifications of the product, it can trim up to 4 inches thick of foliage or more.
Most brush cutters are equipped with grip handles, a full crank engine accompanied by a fuel tank and drain plug, a shaft to attach the blade on, trimmer heads and lines, and harnesses. Some products may have additional attachments and blades.
Are Brush Cutters Worth It?
They are an essential tool for all gardening or landscaping enthusiasts. Even if you're a simple homeowner, you still need a brush cutter to maintain your yards or lawns. 
What to Consider When Choosing the Best Brush Cutter?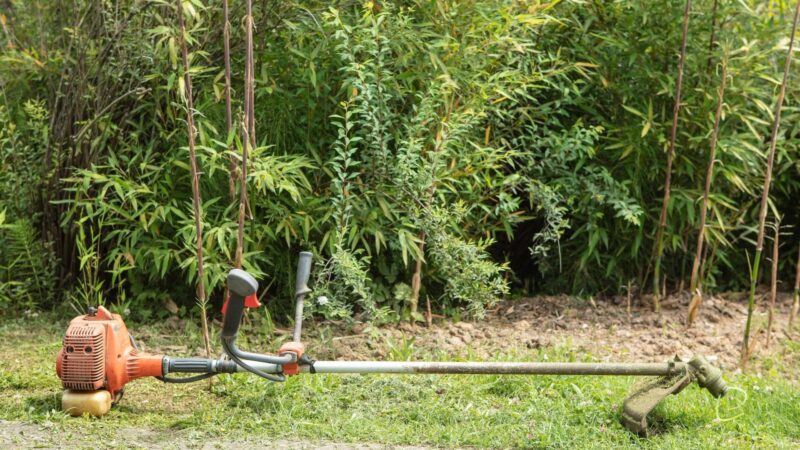 When choosing the most suitable brush cutter for you and your garden, here are some tips that you should consider:
The brush cutter must be easy to start, especially if you're a beginner. Be sure to check the specifications and look out for products that have less vibration so it will be easier for you to operate the tool.
Aside from its performance, check if there's a product lifespan specified by the manufacturer. Your brush cutter should last you a long time.
When assessing the torque and overall power of a brush cutter, select the product that's most suitable based on whatever you're planning to trim.
Choose an ergonomic handle with shoulder straps, so you can adjust it according to your liking and avoid back and muscle problems. The handlebars should be angled parallel to the shaft and should at least be foldable for easier transport and storage.
Manufacturers will often add a range of accessories you can choose from. The more there are, the wider the range you can use the product. But remember that more isn't necessarily better, so be sure to check each accessory if it's beneficial for your use.
Optional, but it's great if the brush cutter you choose has emission controls so you could use it sustainably, without much detrimental effect on the environment.
What Are the Best Brush Cutters?
Performance: Comes with a powerful, heavy-duty metal blade with an 18″ width to cut down hard-to-reach and even the most stubborn and dense vegetation. It accepts compatible attachments that can help turn the product into a multipurpose tool.
Maneuverability: Lightweight design, adjustable handles and shoulder straps, and equipped with quickstart technology that allows easy access for users without losing too much energy.
Durability: Designed with a full crank engine for a longer product lifespan.
Bonus Features: Comes with an attachable string trimmer bump head in the box.
Product Dimensions: 11.25″ (length) x 12″ (width) x 37″ (height) with a weight of 14.5 pounds.
Performance: A 4-stroke mechanical automatic engine that allows easy starts. Has a 9″ star blade able to trim through a wide variety of foliage from weeds, high grasses, thickets, and more.
Maneuverability: Comes with an adjustable handle and steel drive shaft for less vibration, stronger grip, and reduced user fatigue.
Durability: Skillfully engineered snap control wires to avoid the risk of snagging and an enhanced lubrication system to allow prolonged use. The product also meets standard regulations for exhaust and evaporation.
Bonus Features: Maintenance is made easier due to its translucent fuel tank and accessible oil filling port, drain plug, and filter.
Product Dimensions: 72″ (length) x 10.25″ (width) x 11.25″ (height), with a weight of 12.1 pounds.
Performance: Easy start due to air purge system. Comes with the X-Torq engine, which allows users 20% more fuel efficiency. A bevel gear is angled relative to the ground for better cutting results.
Maneuverability: Ergonomic harness and adjustable handlebars for user comfort.
Durability: Problems may occur regarding its fuel and compression system in the long run.
Bonus Features: Comes with a grass blade, trimmer head, and saw blade, which makes it a multipurpose product. The engine is designed to reduce 60% harmful emissions.
Product Dimensions: 73.5″ (length) x 9.5″ (width) x 11″ (height), with a weight of 11.2 pounds
Performance: Powerful engine with a 16-inch cutting swath that allows users to cut through a wider range of foliage and vegetation.
Maneuverability: Equipped with quickstart technology that makes pulling starts faster and easier for the user. The shaft is curved for more comfortable use.
Durability: Comes with a dual trimmer line that is 0.095-inch thick for extra durability and stronger control over thick and stubborn grasses.
Bonus Features: Trimmer line can be replaced easily when it's worn down just by tapping the bump head.
Product Dimensions: 11.8" (length) x 10.63" (width) x 39" (height), with a weight of 13.27 pounds.
Performance: Comes with a heavy-duty two-stroke engine that meets emission standards and delivers power enough to trim even the most stubborn foliage and vegetation.
Maneuverability: Boasts a 69.6-inch length and an anti-vibration system to maximize user comfort and reduce fatigue. Also, it has a recoil starting system which minimizes the strength and force for pull starts.
Durability: Steel drive shaft allows the product to become more durable without sacrificing any power. Equipped with a tap-and-go nylon trimmer line head for continuous use.
Bonus Features: Protective cover for the fuel tank to reduce wear and tear.
Product Dimensions: 70″ (length) x 8″ (width) x 8″ (height), with a weight of 10.3 pounds
Performance: Comes with a full crank, the commercial-grade engine which increases fuel efficiency and minimizes exhausts and emissions.
Maneuverability: The string trimmer pool is equipped with an easy twist-and-load system for hassle-free reloading. Also, it has a soft grip handle and shoulder harness designed for ergonomic use.
Durability: The product has an auto-on kill switch that allows users prolonged use. The shaft is lightweight but durable and engineered to allow maximum rigidity.
Bonus Features: Aside from the brush cutter blade, this product also includes a grass trimmer attachment for dual purposes.
Product Dimensions: 11.2″ (length) x 11″ (width) x 45″ (height), with a weight of 12 pounds.
Product: This brush cutter is battery-operated, which makes it the most environmentally friendly product on this list. Despite the 45-minute run time, the brushless motors allow a performance similar to 32cc gas engines.
Maneuverability: Comes with a speed trigger which allows more control for the user when cutting. This also has an ergonomically-designed straight aluminum shaft.
Durability: The brushless motor lengthens product lifespan without sacrificing torque.
Bonus Features: Accepts compatible attachments to turn this product into a multi-purpose garden tool.
Product Dimensions: 65″ (length) x 7.5″ (width) x 9.25″ (height), with a weight of 6.6 pounds.
How to Operate a Brush Cutter? | A Detailed Guide
If your brush cutter is multipurpose, choose the appropriate cutting head based on what you plan to cut (e.g. grass blade for tall grasses), then install it accordingly.
Start the brush cutter and make sure the cutting head is always near the ground as much as possible. Move the head side to side when cutting.
If you're cutting near plants that are desirable (i.e., you don't want to cut them), either release the throttle of the tool and stop the metal blade from spinning or simply sweep the cutter over the top of the plants.
For safety reasons, a fire extinguisher should be near you at all times. Metal blades can catch fire when they hit rocks.
How Thick Can a Brush Cutter Cut?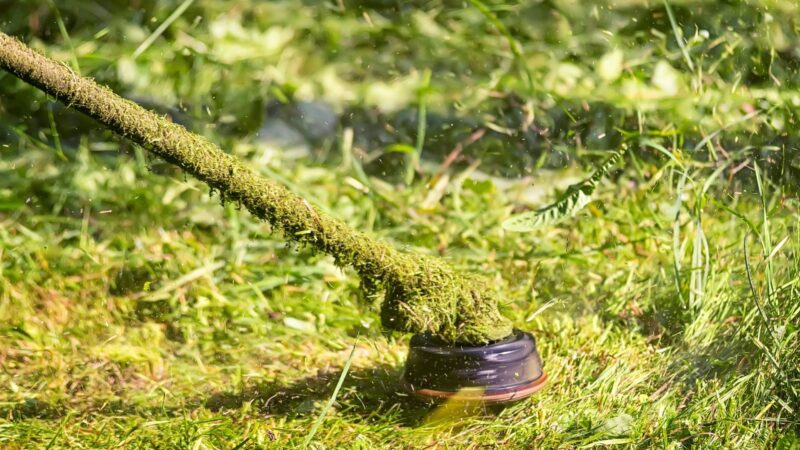 It depends on the product you've bought and how thick and sharp the blades are. But usually, brush cutters can cut about 4 inches thick of foliage and vegetation or more and reach up to 16 inches of the cut path.
What Is the Difference Between a Grass Cutter and Brush Cutter?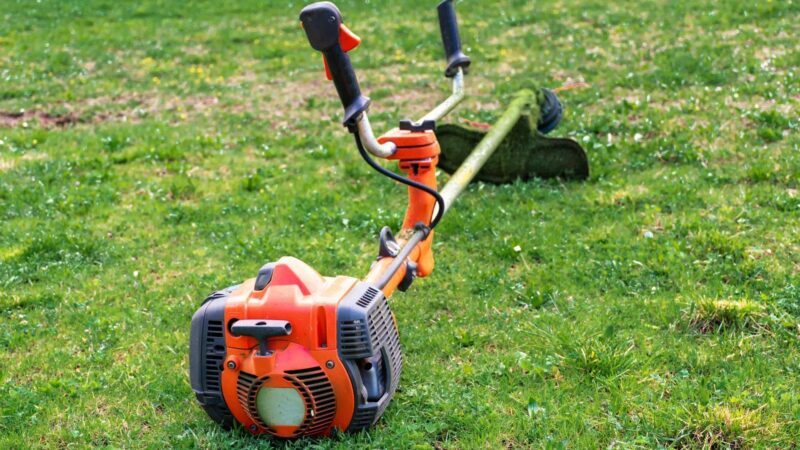 A grass trimmer is usually smaller and a lightweight tool designed for small to medium-length vegetation and foliage, while brush cutters are more powerful and can cut trees, lengthy grass, and heavy brushwood.
Brush cutters are more versatile as they can cut through virtually anything in your lawn or yard except for trees with thick trunks and other plants that are just as dense.
Can You Edge With a Brush Cutter?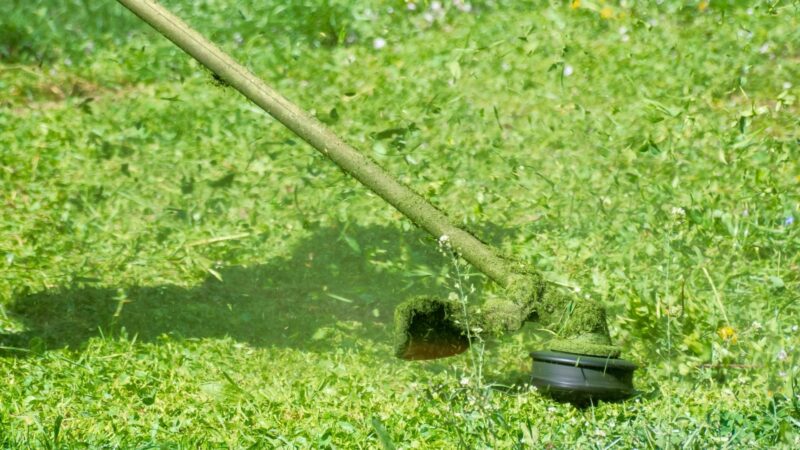 You can edge with a brush cutter. Brush cutters serve a wide range of purposes and include touching up your lawn or yard edges. They can even reach grass and weeds that couldn't easily be reached by a typical mower.
Brush cutters are useful for cutting vegetation and foliage that are stubborn and hard to reach using other gardening tools such as lawnmowers and line trimmers.
Depending on the product, brush cutters can cut up to 4 inches of thickness and 16 inches of the cut path.
List of Sources
Cutting: String Trimmers / Brush Cutters
Handheld Trimmers and Brush Cutters
Mowing and Trimming Safety For the Landscaping and Horticultural Services Industry