Lemongrass is an important herb that serves culinary and medicinal purposes, especially in tropical and subtropical areas. It can also be grown in cooler climates as an annual. They are usually planted in garden beds or yards, but they can also be planted in pots and other containers. 
Lemongrass can be propagated through cuttings, by seeds, or using divisions. It should be planted in soil that is fertile, organically rich, and well-drained.
It also requires full sun and a nutrient-balanced water-soluble fertilizer for optimum growth. Old, dead, or diseased plant materials should be pruned.
To know more about growing and caring for lemongrass in pots and other essential information, simply read further this article!
What Is a Lemongrass?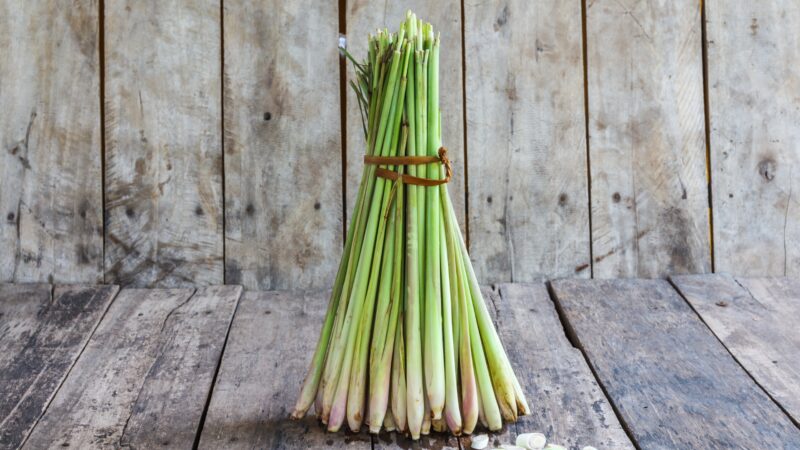 Lemongrass (Cymbopogon citratus) is a tropical perennial belonging to the grass family Poaceae, which includes bamboo and cereal grasses. The plant is characterized by its narrow, blade-like leaves that are droopy, blue-green to red in color, and grow in clumps. It also produces compound flowers in their natural habitat and reaches a height of up to 6 feet.
This plant is grown for its aromatic leaves and stalks, which emit an intense lemon smell when damaged, and are commonly used as a flavoring in recipes.
Due to this, lemongrass is also referred to as citronella grass or ginger grass. Additionally, its oil can be used in perfumes, insect or rodent repellent, and soaps.
Will Lemongrass Grow Well In Pots?
Lemongrass grow well in pots. In fact, it is recommended to plant them in pots after the dangers of the last frost have passed or before transplanting them outdoors after temperatures have warmed enough. As long as they are planted in organically rich, well-drained soil, lemongrass can grow well in pots.
How Many Lemongrass Plants per Pot?
One plant stalk per pot is enough since growing multiple stalks will cause overcrowding. As a consequence, suffocation, and tipping over due to the lack of space.
Benefits of Growing Lemongrass in Pots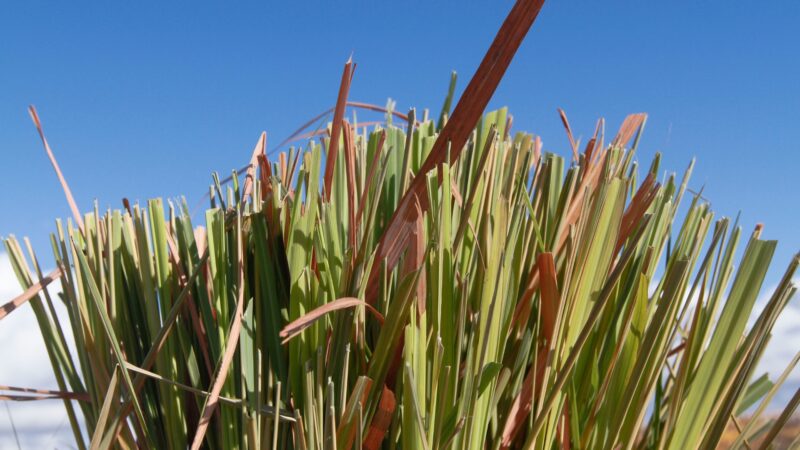 Lemongrass is best planted in pots, especially in colder areas, so it will be easy to bring them inside during the winter season. The plant can be grown in any climate as long as you don't let it experience frost.
Growing it in pots allows you to have an easily obtainable source of essential vitamins such as Vitamins A, B1, B2, B3, B5, B6, and C once you incorporate it in recipes or teas. Additionally, it has antimicrobial, antifungal, and insect-repellent properties.
Taking care of lemongrass is relatively easy since it is a low-maintenance plant. It can also be a fun endeavor for you as a gardening enthusiast.
It can be propagated in a lot of ways that you can choose from depending on your convenience and the availability of lemongrass in your local stores.
Best Pots to Grow the Lemongrass
Since lemongrass needs to be frequently watered when planted in pots, it is best to choose planters that are made out of nonporous materials such as glazed ceramic or heavy-duty plastic, which can hold water well.
There should, nonetheless, be drainage holes drilled into the pots so that excess water can be removed and overwatering will be avoided.
Moreover, the pot should be large enough to accommodate the potential size of the lemongrass. Since it grows tall, containers that are 6 to 8 inches deep are ideal.
Here are some good choices:
Plastic:
1. D'vine Dev 14 Inch Black Plastic Planter Pots for Plant Pot
2. The HC Companies BXR Planter AKRO-MILS Classic Pots
3. Pro Cal HGPK5PHD Premium Nursery Pot
4. GUDATOST Flower Pots, Set of 2 Pack 10 Inch Large Self Watering Plastic Planters 
5. Novelty Majestic Full Depth Cylinder Pot
Ceramic:
1. Rivet Mid-Century Ceramic Planter with Stand
2. Fox & Fern Large Plant Pot
3. D'vine Dev Large Plant Pots Set, 8 Inch & 10 Inch Ceramic Planter Pot
4. PETSWI Ceramic Plant Pots (8 & 7 Inch, Set of 2), Modern Flower Planter
5. Kazeila Plant Pots Ceramic Planter for Indoor Outdoor Plants
How to Grow Lemongrass in Pots?
Cuttings
When propagating through cuttings, make sure to do so during the spring and summer seasons. Cut a 3 to 5-inch stem cutting, particularly on the plant's new growth, then remove any leaves from the lower two-thirds of the stem.
Dip the end in rooting hormone, then insert it into a sterile potting medium. Keep consistently moist but not excessively wet.
Seeds
Planting by seeds is rarely done despite the seeds being readily available commercially. Simply plant the seeds into organically rich, well-draining soil, then sprinkle a bit of soil all over the seed before placing them in an area with the sun to encourage germination. Keep the soil moist until the plant starts sprouting.
Divisions
Lemongrass is usually done using divisions and is planted after the dangers of the last frost have passed. Using a knife or a sharp cutting tool, cut a mature lemongrass plant into several divisions.
You can also make divisions by simply pulling the roots apart by hand. Each division should have vigorous shoots and roots attached. Plant a division into the pot and keep moist.
Stalks can also be bought at grocery stores and supermarkets that have a specialized Asian section in them. They can be rooted in a container of water where they can grow a robust root system 2 weeks later. After this, you can transplant it into a new pot with a good rooting medium.
How to Care For Lemongrass in Pots?
Sunlight
Since lemongrass is a naturally tropical plant, they prefer to be grown in locations where they can receive full sunlight exposure, specifically at least 6 hours of direct sunlight daily, but can also tolerate some partial shade.
Water
When planted in pots, lemongrass requires a great amount of water. Water frequently if rainfall in your area has become sparse or if you live in drier climates.
You can water by hand or use a flood irrigation system. Mist the plant's leaves regularly too, but minimize overhead irrigation. Avoid overwatering, as these plants require good drainage.
Temperature and Humidity
Lemongrass can grow at temperatures between 50°F to 91.4°F but prefers temperatures of 77°F to 86°F. They can die when temperatures drop to 40°F or below.
As such, lemongrass requires warm, humid, and well-ventilated conditions to develop optimally. This herb is planted as a perennial in USDA Zones 8 to 11.
Control weeds to decrease the relative humidity in the area where the lemongrass is planted. Although lemongrass is competitive against weeds, younger plants are vulnerable to weeds.
Soil
The plant does not have a soil requirement, although they grow best in fertile, organically-rich, well-draining loam soil with a pH level of 5.0 to 8.4. It can tolerate poor soil conditions as long as adequate water and good drainage are provided.
Fertilizer
Perform a soil test to determine if your soil needs fertilizer, then follow the recommendations given. You can apply half the strength of a nutrient-balanced water-soluble fertilizer every week to enhance growth.
During the growing season, lemongrass requires a lot of nitrogen fertilizer. Then, once it has established itself, limit the feeding to once a month.
Potting and Repotting
Containers should be overwintered indoors to avoid the dangers of frost. Repot when the lemongrass has outgrown its original container size.
How to Prune Lemongrass in Pots?
As the plant continues to age, remove any old clumps or dead leaves it has to stimulate the growth of new shoots.
To do so, use gardening shears or any sharp cutting tool to cut leaves and stalks until they are 6 to 12 inches in length or height. Prune diseased plant material so that regrowth can occur, and avoid using them as mulch around healthy plants.
How to Harvest Lemongrass in Pots?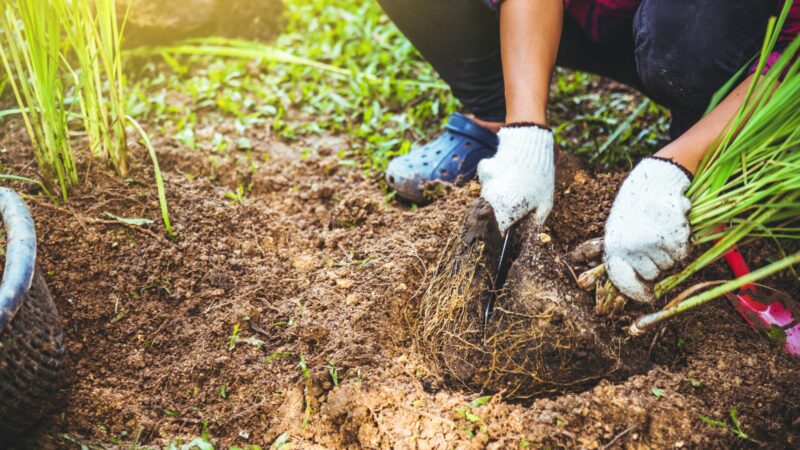 Lemongrass can be harvested at any point of the year once its stalks have reached at least half an inch in diameter. If you want the entire clump to be harvested, do so at the end of the season, right before the first anticipated frost in your area.
Choose older stalks so that new growth can occur.
Use a sharp cutting tool to cut the stems at ground level. You can also push an outside stem to the side of the plant, twist or bend it, then pull it off or cut it with a knife.
Discard any outside woody leaves and layers. Harvested stems resemble scallions but are pale yellow in color and are more fibrous.
After harvesting, save a 6-inch section of the bulbous shoot base with roots attached. You can use this to plant new lemongrass.
Common Problems With Lemongrass in Pots
Rust. This is caused by a fungus that spread through rain, wind, and water splashes. It appears as light yellow spots or brown streaks on foliage. If they aren't pruned or sprayed with fungicides, it can cause plant death.
Spider Mites. It pierces and feeds on plant content, which causes tiny white or yellow specklings. Use insecticides or insecticidal soaps to remove them. You can also spray a forceful jet of water on the plant to remove the insects.
Little Leaf Growth or Grassy Shoots. This is observed as a stunted growth of the plant. You can treat this with fungicides and then mulch the plant to promote healthy development.
List of Sources
Lemongrass -https://www.uog.edu/_resources
Lemongrass in the Garden – https://extension.usu.edu/yardandgarden/research/lemongrass-in-the-garden
Lemon Grass – https://gms.ctahr.hawaii.edu/gs/handler/getmedia.ashx
Herb Gardening – https://site.extension.uga.edu/cherokee/2018/04/herb-gardening/