One of the most essential steps to taking care of plants is fertilizing. It ensures your plant receives the nutrients it needs and encourages overall healthy growth. This is true for trees as well—they may require fertilizer when planting on urban landscapes.
You can fertilize trees by surface or foliar application: applying fertilizer within the tree's root zones or foliage, respectively. The hole method and soil needles are also another way of applying fertilizer into holes that are made 1 inch in diameter and 6 to 12 inches in depth.
This article will provide you with everything you need to know about fertilizing trees, signs that your tree needs fertilizing, choosing the best fertilizer, and other interesting information. Read further for more!
Do You Need to Fertilize Your Trees?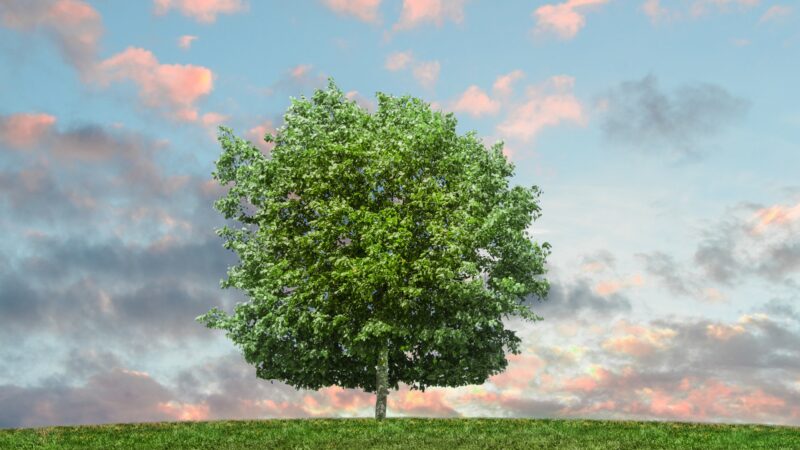 It depends on the landscape you're planting the trees in. Usually, trees are planted in nature in undisturbed soil where they receive nutrients from the continuous recycling of organic materials, such as the decomposition of fallen leaves. In comparison, trees in urban landscapes may not be getting the nutrients they need, unless the soil is already healthy and fertile.
This is why performing soil tests is important to know which nutrients your soil needs and if it requires applications of fertilizer. As such, trees may be fertilized to encourage the growth of healthy leaves, flowers, and fruits, when they are planted in soil that is nutrient deficient or has insufficient nutrient-holding capacity.
Why Should You Fertilize Your Tree?
Fertilizing your tree will help you replenish the nutrients they need to produce healthy plant material, especially for fruit trees that produce desirable fruits. Moreover, fertilizers can improve the appearance and color of trees.
Signs Your Tree Needs Fertilizing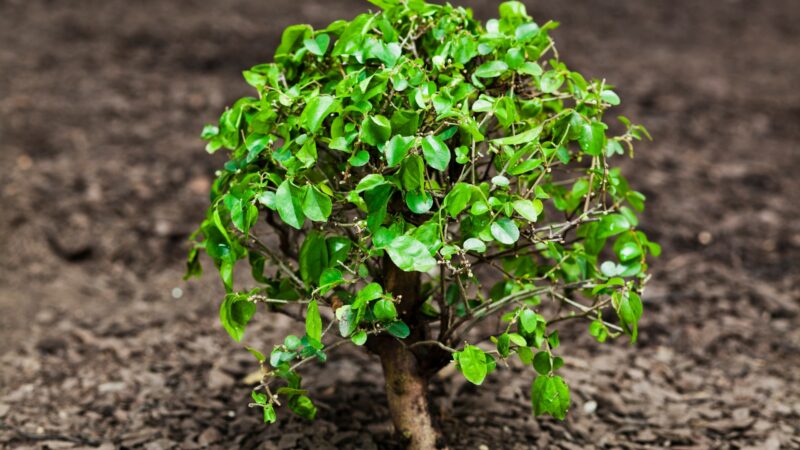 1. MACRONUTRIENTS
| | |
| --- | --- |
| Mineral Element | Symptoms of Deficiency |
| Nitrogen | Yellowing of older leaves from pale green to yellow and may appear mottled. Occasionally, there will also be scorching of the leaf margins and tips. |
| Phosphorus | Presence of anthocyanins, a leaf color pigment that causes a reddish purple or bluish green coloration on the leaves. Flower and fruit yields may be reduced. Lower leaves tend to yellow. |
| Potassium | Leaf margins turn brown or mottled, scorched, and curl downwards. Yellowing will begin at the margins and tips before it reaches the base of the leaves. |
| Calcium | Yellowing and necrosis of leaves as well as distorted growth of root shoots and tips, showing signs of terminal dieback. |
| Magnesium | Yellowing of leaves followed by a bright yellow color in between leaf veins. These leaves will thin out, become brittle, and drop prematurely. They may also form reddish-purple blotches. |
| Sulfur | Yellowing and necrosis of young leaves as well as stunting of shoots and tip of the roots. |
2. MICRONUTRIENTS
| | |
| --- | --- |
| Mineral Element | Symptoms of Deficiency |
| Iron | Leaf veins remain dark green but veins in between tissues will become chlorotic or turn light green to yellow. Shoots will dieback. |
| Manganese | Leaves become light green with darker green bands found along the veins. Older leaves will develop pale brown or purple spots. Eventually, they will develop necrosis and look water-stressed. Shoot growth will decrease. |
| Boron | Death or rosetting of shoots. Leaves will be discolored and have a dwarfed growth, eventually becoming chlorotic or necrotic. Lateral and terminal buds and root tips will eventually die. |
| Zinc | Younger leaves will bronze, become mottled, or turn chlorotic. Older leaves will detach from the plants. Terminal nodes will dwarf and rosette leaves will become small and discolored. |
| Copper | Usually difficult to detect visually but a common symptom is the permanent wilting of leaves. |
What Is the Best Time to Fertilize Trees?
For newly planted trees, fertilize only when the soil test tells you there is a need for potassium or phosphorus. It is not advisable to fertilize trees at the time of planting since it can inhibit root growth. However, an exception can be made depending on the results of a soil test.
For young, rapidly growing trees, feed annually to promote an even faster rate of establishment, sometime between late September to early April. The best results can be seen when feeding is done after the first hard freeze, right before the soil freezes in December.
For established trees, apply fertilizer during the spring, just right before growth starts, or wait until the middle of the summer season after shoots stop growing. Feeding in the fall (mid-September through mid-October) can also be beneficial. Fertilization should only be done every 2 to 3 years.
Related: When to Fertilize Fruit Trees? | 8 Best Fruit Tree Fertilizers
How Much Fertilizer Should You Use On Trees?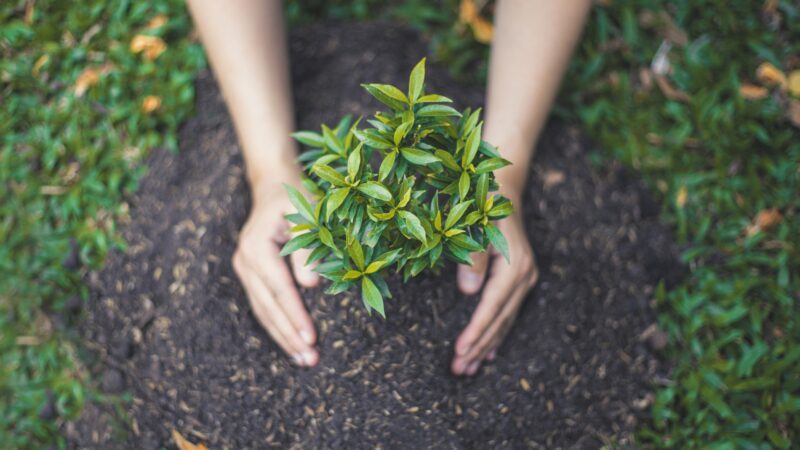 The rate of application depends on the type of fertilizer you use. Generally, trees can receive 2 to 4 pounds of nitrogen per 1,000 square feet of area annually should encourage plant vigor.
Younger plants should receive higher rates, while dwarf conifers, broadleaf evergreens, and alpine trees should receive half the rate of most deciduous trees.
Be wary of adding too much fertilizer since it can harm both the tree and the surrounding environment. Excess fertilizer can cause weak growth and increase the susceptibility of the tree to drought, cold, and pests.
How to Choose the Right Fertilizer for Your Tree?
Conducting a soil test is the best way for you to know what fertilizer you should use for your tree. You can use home test kits, but they may not be as accurate as those done by professionals. Doing so will provide you with an indication of nutrient deficiencies, excess soluble salts, and pH imbalance in your soil.
What Is the Best Fertilizer for Trees?
1. Complete Analysis Granular Fertilizer. Generally, trees are fertilized using this type of fertilizer with a ratio of 3-1-1 or 2-1-1. Other similar ratios used are 10-8-4, 12-6-6, 10-6-4, 18-6-12, and 10-8-6.
BioAdvanced 12 Month Tree and Shrub Granules
BioAdvanced 12 Month Tree and Shrub Protect and Feed, Granules, 4 lb
12 MONTH PROTECTION: With just one application, kills listed...
INSECT & PEST KILLER: Kills Japanese Beetles, Emerald Ash Borers,...
SLOW-RELEASE FERTILIZER: Plant food and fertilizer improves the...
SYSTEMIC PROTECTION: Protects your potted and outdoor trees and...
RESTRICTIONS: Not for sale in CT, MD, MA, ME & VT. Not for sale,...
Jobe's Organics Organic All Purpose Granular Fertilizer
Sale
Burpee Natural Purpose Granular 4-Lb Organic Food
2. Slow-release Fertilizers. These are usually turf fertilizers and are more costly than other types of fertilizers. However, they save time and labor by allowing larger amounts of product to be applied at one time without the risk of burning roots.
Scotts Evergreen Continuous Release Plant Food
Sale
Osmocote Smart-Release Plant Food Plus
Osmocote Smart-Release Plant Food Plus Outdoor & Indoor, 8 lb.
OSMOCOTE QUALITY: Osmocote is the original slow-release plant...
OSMOCOTE'S BEST FORMULA: Each homogeneous granule contains...
OSMOCOTE'S SECRET: Soil temperature controls how Osmocote...
OSMOCOTE'S DIRECTIONS FOR USE: 1 pound of Osmocote covers 37.5...
OSMOCOTE IS MISTAKE-PROOF: Even if over-applied up to 3x the...
The Andersons Professional PGF Complete 16-4-8 Fertilizer
Sale
3. Fertilizer Spikes. A type of compressed fertilizer that is driven into the soil using a hammer or other similar tools. They are popular among homeowners due to their ease of application.
Miracle-Gro Fruit & Citrus Plant Food Spikes
Sale
Jobe's, Fertilizer Spikes, Evergreen Tree, 15 Count, Slow Release, Cypress, Juniper, Magnolia
Pre-measured evergreen fertilizer spikes nourishes at the roots;...
Easy to use fertilizer spikes; No wasteful runoff, no mess,...
Continuous supply of nutrients below the surface, where the...
Jobe's fertilizer spikes are easy to insert around each...
Fertilizer analysis: (13-3-4) 5 spikes, (11-3-4) 9 spikes,...
4. Organic Fertilizers and Compost. If you don't want to use chemical fertilizers, using shredded leaves to mulch trees can substitute as a slow-release fertilizer. Applying a 1-inch layer of compost can also be supplemented the plant.
Related: Best Fertilizer for Trees and Shrubs | How to Use Them?
How to Fertilize Trees?
Surface Application
Stake off an area around the tree that includes most of its root zones. This usually extends 4 to 6 feet beyond the branch spread of the plant.
Fertilize within its root zones depending on the application rates of your chosen fertilizer. Do so by beginning near the trunk and then ending at the drip line. Sweep off any excess fertilizer that lands on driveways or sidewalks.
Foliar Application
There are liquid fertilizers in the market that come in containers that can be attached to the end of a garden hose. This is usually used for smaller-sized trees, and the fertilizer should be diluted before spraying on foliage.
Hole Method
If the tree's leaves are raked, it is recommended to apply fertilizer, compost, and other materials that contain potassium and phosphorus into holes in the soil in the root zones of the tree.
Each hole should be 1 inch in diameter, 6 to 12 inches deep, and spaced 2 feet apart. These holes should be made using a heavy-duty drill or a punch bar.
Soil Needles
Another method for fertilizer application is below the roots of the turf. This is by using pressurized soil needles to inject liquid fertilizer, usually slow-release fertilizers, into the soil. The injections are made 2 to 3 feet apart.
List of Sources
Fertilizing Trees and Shrubs and Nutrient Deficiency Symptoms – https://extension.umd.edu/resource/fertilizing-trees-and-shrubs-and-nutrient-deficiency-symptoms
Nutrient Deficiencies in Trees – https://extension.tennessee.edu/publications/Documents/SP534.pdf
Fertilizing Trees and Shrubs [fact sheet] – https://extension.unh.edu/resource/fertilizing-trees-and-shrubs-fact-sheet
Do I have to fertilize my shrubs and trees? – https://hgic.clemson.edu/do-i-have-to-fertilize-my-shrubs-and-trees/