Whether you're an expert gardening enthusiast or a beginner just starting to learn the ropes, watering cans are a simple but essential tool for carrying and pouring water into your plants.
So, what are the 12 best watering cans for indoor and outdoor use? Refer to this crafty list below:
Bloem 56 Oz Deep Sea Aqua Rite Plastic Watering Can
Bosmere Haws Deluxe Watering Can
Layboo Long Spout Watering Can Indoor & Outdoor 2 Liters
Brilliest Long Spout Watering Can For Succulents And Houseplants
Gardener's Supply Company Plastic 3 Gallon Watering Can
Fasmov Stainless Steel Watering Pot Long Spout For Succulents 1.5L
Whale Life Indoor Long Spout Small Watering Can 1/3 Gallon
Homarden Small Copper Watering Can For Indoor Plants 0.3 Gallon
Behrens 208 Galvanized Watering Can 2 Gallon
Rainmaker Watering Can
Haws Handy Indoor Plastic Watering Can 0.2 Gallon
SunnyTong Metal Watering Can For Outdoors 1 Gallon
If you want to know more information about these watering cans, what alternatives to watering cans are there, how to make your watering cans, and how to choose the best one for you, read this article!
Do I Need a Watering Can for Plants?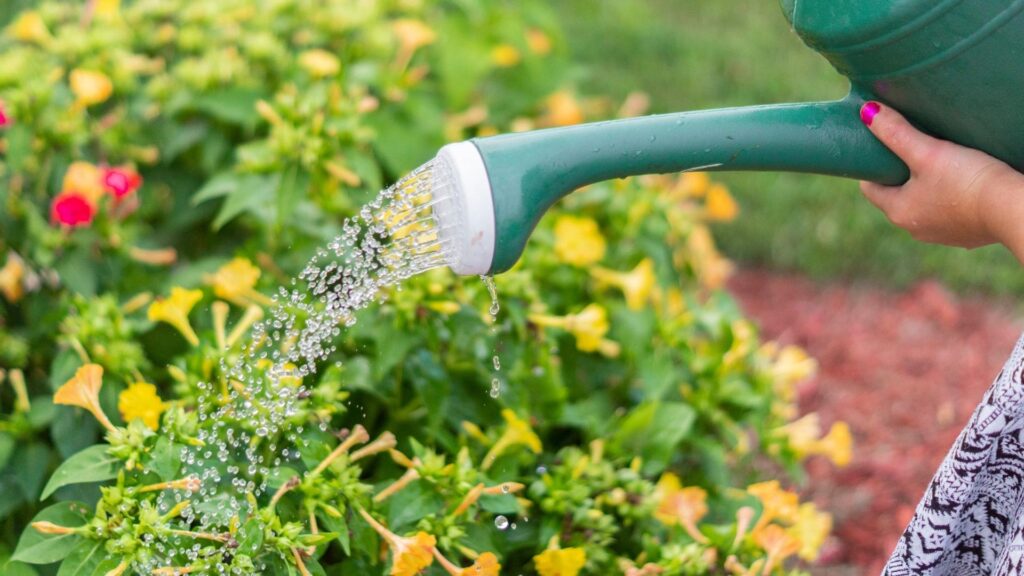 You need at least an effective watering system for your plants, and what better tool is out there than a watering can! Soil moisture is important for crop growth and facilitating photosynthesis and other essential plant functions, such as the transportation of nutrients.
However, overwatering can stress and even kill your roots due to soil saturation, air displacement, and oxygen starvation.
With the help of watering cans, you can regulate the amount of water you feed your plants. Automatic water systems tend to over-water.
Other than that, watering cans are portable and allow water to pour out more gently and evenly among your plants.
12 Best Watering Cans For Indoor And Outdoor Use
Made out of shatterproof plastic resin, this watering can have a longer water spout and a small opening that allows more water pouring control for you.
It's safe to use for hanging plants, herbs, fruits, and vegetables. There is also built-in UV protection, which makes this product fade-resistant and durable against all weather conditions.
Product dimensions are 5.75 x 15 x 10 inches. This watering has a capacity of 2 gallons.
This plastic watering can boasts two ergonomic hand grips for gardeners, which makes it easy to lift, carry, and use.
It's made out of tough molded plastic material and comes with a downspout attachment for more targeted watering. It has 10-year durability but can be prone to fading and cracking.
Product dimensions are 20.5 x 7.75 x 8.5 inches. It is capable of holding 1.3 gallons or 5 liters of water.
With an extended spout and two hand grips, this watering can is made of lightweight plastic material, which makes it easier to water plants.
The plastic is made through integrated molding, which helps reduce the risk of leaking. It comes in two colors: green and rose red.
Product dimensions are 23.5 at the bottom, 14.8cm in the spout, and 33cm in length. The can weighs 235 g and has a carrying capacity of 2000 ml.
Coming with a unique and detachable stainless steel spout, this watering can is made for hanging plants, bonsai trees, and small garden crops like herbs and succulents.
It has measurement labels on the plastic container, making it easier to gauge how much water a gardener can put inside. The handle is designed for ergonomic use.
Product dimensions are 3.5 inches wide and 6.7 inches long, with a spout length of 9.5 inches. Its total weight is 6.4 ounces and carries 33 ounces of water.
Made of durable polyethylene plastic and removable stainless steel rose face plate, this watering can hold a whopping 3 gallons of water.
Its large opening isn't ideal for smaller-sized plants or hanging plants. The detachable sprinkler does nothing to solve this problem either.
Product dimensions are 22.5 inches long, 4.5 inches wide, and 17.5 inches tall, with a weight of 1.55 pounds. It's heavier than most and more suitable for bigger indoor and outdoor plants.
Lightweight for its premium quality stainless steel at a little over 1 pound, this watering pot comes with a handle that is optimized for ergonomics but can be hard to maneuver.
Its curved and narrow spout is perfect for bonsais, hanging plants, and anything that's out of reach to you.
Product dimensions are 15.5 inches in total length, 5 inches in diameter at the bottom part, 10 inches tall, and can hold 51 ounces of water.
A translucent watering can be made of thick polystyrene resin. This Whale Life product adopts an aesthetic design (with 13 colors to choose from!) and a water storage capacity of 47.3 ounces.
The downside is that the spout is a bit wider and shorter compared to other products on this list and may not be suitable for smaller plants and reaching hanging plants.
Product dimensions are 13.1 inches in length, 6.81 inches in height, and 7.32 inches in width, with a total weight of 8.8 ounces.
Rust-proof, featherweight, and comes with a precise spout perfect for any garden plant both indoors and outdoors.
Made of stainless steel material and a vintage coppery gold finish, its round handle allows you to grip and maneuver the watering can easily, especially when carrying it above the head.
Product dimensions are 15.3 inches in length, 6.6 inches tall, and 5.1 inches in base diameter, with a carrying capacity of 40 ounces. It won't require you to make frequent back-and-forth trips.
Durable against any harsh weather conditions, rust, and rodents, this watering container comes with a non-detachable rosehead which isn't ideal for small and hanging plants.
It's not made for display either, as it lacks aesthetic appeal, but other gardeners may love its nostalgic classic design. The good news is that it's highly durable due to its steel material.
Product dimensions are 13 inches in height, 17.5 inches in length, and 9.3 inches in base diameter.
Rainmaker boasts a watering container made for all seasons due to its heavy-duty but lightweight plastic material and detachable rosehead.
It has a relatively wider spout compared to other products on this list, but it has an easy grip that allows more control for you when watering.
Product dimensions are 22 inches in length, 7.5 base diameter, and 16.5 inches in height. It can hold 3.2 gallons of water.
If you liked Haws' deluxe watering can, you should try getting yourself this mini version. It's also made of injection molded plastic with a removable brass rose.
Haws claims it's ideal for watering seedlings, orchids, and African violets. Its long, narrow spout allows efficient controlled, and targeted watering.
Product dimensions are 14 inches in length, 5.5 in width, and 5 inches in height, with a carrying capacity of 0.2 gallons that's suitable for quick watering.
Rust-resistant and leakproof, this watering has a detachable spout and comes with an adjustable top handle for better grip.
Its rosehead is relatively small, so it's perfect for small plants and garden crops. Its large refilling hole allows a fast and easy refilling, so you don't have to worry about any hassle.
Product dimensions are 15.7 inches in length, 9 inches base diameter, and 8 inches pot height.
Is It Better to Water Plants With a Hose or Watering Can?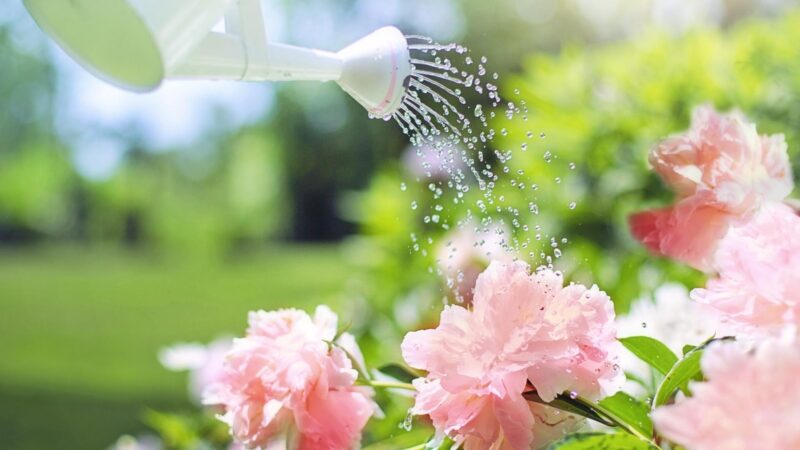 Both are effective water provision systems for plants. It all boils down to how much water you plan to feed your plants, how big they are, and the location of where they're planted.
Garden hoses are more suitable to use on relatively larger plants. Low water pressure, however, should be observed at all times, along with adding a nozzle attachment to reduce water wastage.
On the other hand, watering cans are perfect for relatively smaller crops and those that are hard to reach.
What Can I Use Instead of a Watering Can?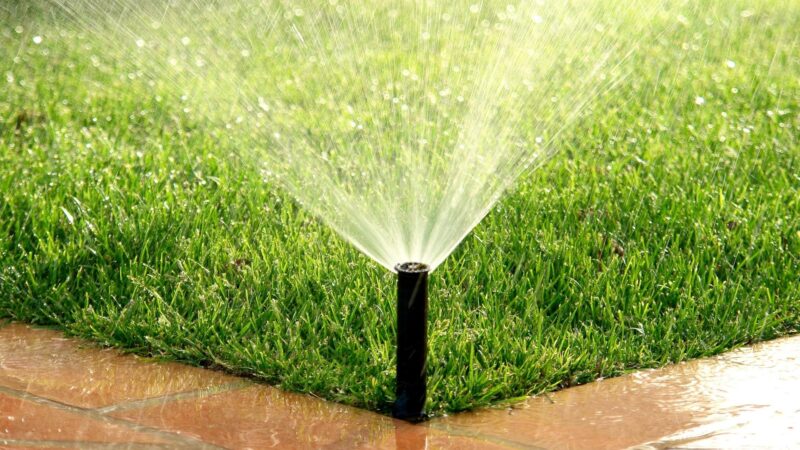 Other than a garden hose, using drip irrigation is the most sustainable and cost-efficient method for plants. It works by literally dripping water directly into the soil gradually through water emitters.
You can also use a soaker hose or a drip tape, which allows water to be absorbed through the plants. An automatic sprinkler system is more robust and is good for lawns.
DIY Watering Can
Use a plastic bottle and wash and clean the inside.
Locate and mark the holes on the side of the plastic bottle using a marker. Make sure they make holes to make up a square. There should be a total of 25 holes.
Puncture the holes using a thumbtack or a nail and cut a U-shaped hole for pouring water in on the opposite side of the plastic bottle.
Add designs if you prefer.
Close the lid of the plastic bottle and fill water through the hole.
Tilt the bottle onto its non-punctured side to water plants. Refill when necessary.
How to Choose a Watering Can?
It depends on how wide you want the spout to be if you prefer a detachable rosehead or not, if it comes with ergonomic handles, and if they're easy to maneuver around the garden.
Is metal watering can better than plastic?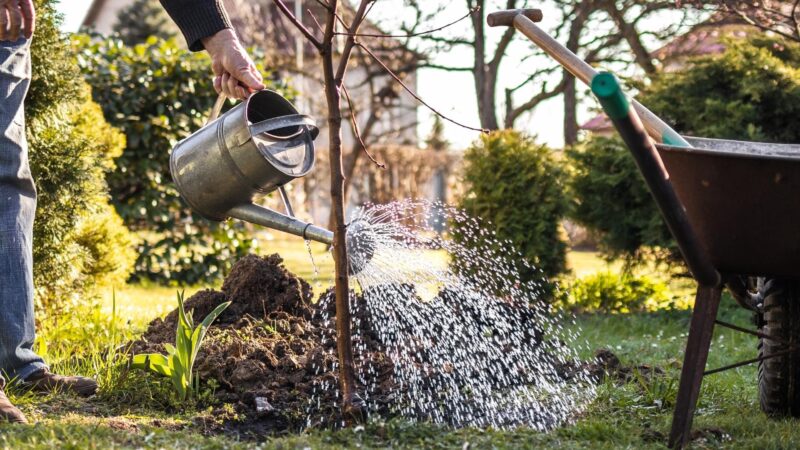 Metal watering is not necessarily better than plastic. It depends on your preferences.
Metal watering cans are durable but may be prone to rusting depending on other materials used. Plastic watering cans are lighter-weight and weather-resistant.
Summary
For a more targeted and controlled water feeding for plants, it's best you choose the right watering can according to your preferences regarding its material (metal, plastic, stainless steel), spout width, attachments, handles, and accessibility.
You can even make your watering can by using a plastic bottle. Aside from watering cans, a garden hose, soaker hoses, drip irrigation systems, and automatic sprinkler systems can also work.
List of Sources