Dandelions are a widely distributed perennial weed that becomes quite persistent due to their invasive taproot system.
They also spread quickly in gardens as their seeds are easily dispersed by the wind. This is why gardening enthusiasts must be equipped with the best dandelion removal tools and weed pullers to prevent their growth and regrowth, as well as ensure a healthy garden.
This article will provide you with everything you need to know about these dandelion and weed pullers, how to choose the most appropriate one for you, how they work, additional information on other effective gardening tools, and how to remove dandelions permanently!
Do Dandelion Pullers Work?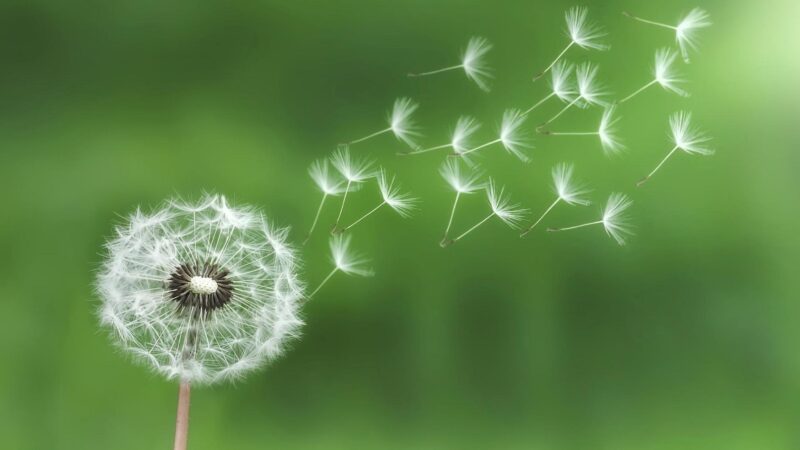 Dandelion pullers provide a chemical-free and efficient solution to removing dandelions from your lawns, yards, and gardens. Dandelion pullers work by removing dandelions from the soil through their base and roots. 
How to Choose a Dandelion Removal Tool?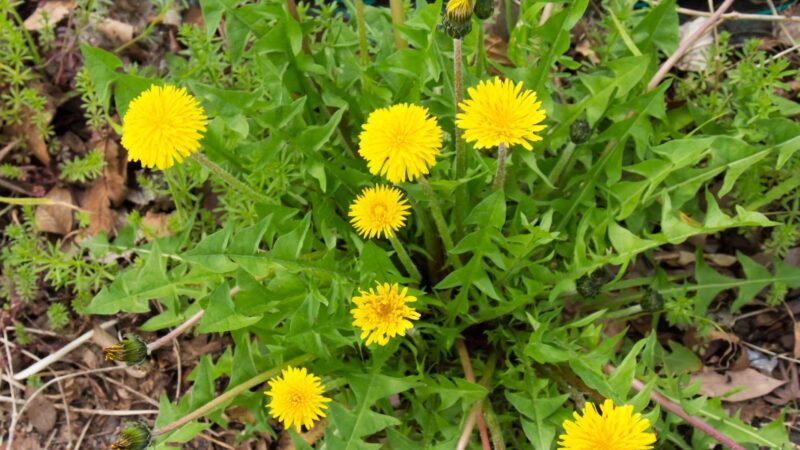 Head Type
The head can be a forked blade, a flat blade resembling that of a hoe, or it can be a cobra head (shaped like a crescent moon), depending on what you need the tool for.
If you want a single-purpose weed remover, use a forked blade or a tool with claws. If you need to loosen and aerate the soil while you're in the process of pulling out weeds, use a flat blade or a cobra head.
Handle Length
Choose a product that you're comfortable handling. It's also important to base the handle length on the amount and type of gardening tasks you wish to accomplish.
Handheld tools are perfect for light gardening and removing pesky weeds between tight and narrow spaces. The disadvantage is that it could cause user fatigue when used for a prolonged period of time.
Stand-up weeders, on the other hand, will reduce back and knee pain. It is ideal for people suffering from these strains or the elderly. However, it may prove difficult to maneuver, especially if the product doesn't have any extra leverage, so you better look for one that has.
Dandelion Tool Durability
Check the manufacturing label and see what type of material and construction is used to design the product. Lightweight tools are ideal but they have to be durable and resistant to rust, weatherability, and wearing and tearing.
User Comfort
The product must come with an ergonomic handle and shaft for better control, maneuverability, and comfort. It's also ideal if it comes with an easy eject mechanism so you can release weeds and then pull out new ones faster.
Weed removal might take a longer amount of time than you think. Thus, make sure you choose the tool that can reduce your fatigue the most.
10 Best Dandelion Removal Tools
This dandelion weeder boasts an efficient and compact design, lightweight feel, and a comfortable grip that comes with a hole that gardeners can use to hang the tool after removing dandelions and other pesky garden or lawn weeds.
The handle is made out of durable hardwood, with a chrome-plated head that has a sharp, beveled notch perfect for taking out even the most stubborn weeds. It also has a steel collar with the right length and resilience, which prevents wearing and tearing.
It's recommended to use after a rainy day since the soil will be moist enough, and the roots of the dandelions and other weeds are easier to remove. The tool can also be used to dig out root crops such as carrots, as it can go deep enough under the soil.
Product dimensions: 13.25″ (length), with the head measuring .75″ x 2.5″ and product weight of 9.6 ounces.
This tool is for people with back problems or those who are prone to them. It is an ergonomic standing tool serves a dual purpose as it tills, cultivates, and aerates the soil to make air, water, and fertilizer flow easier while also removing weeds and other unwanted vegetation.
It is made out of rust-resistant and durable powder-coated steel that can last multiple seasons of planting. This product has also cushioned handles that ensure a comfortable grip, a foot bar for added leverage, and an angled 7-inch claw and 12-inch T-handle for easy maneuverability.
It's recommended for small lawns and light gardening. Also, it can be used for medium-sized areas in need of good tilling and weeding. Be careful on how you use the foot rest though, as it can potentially bend the prongs in the long run.
Product dimensions: 37″ (height) and 7″ (width), with a product weight of 4.6 pounds.
This dual-purpose tool comes with two sides: one for weeding and the other for hand tilling and cultivating the soil. You can easily dig up soil around your lawn or garden for planting, raising garden beds, landscaping, or simply breaking up soil and aerating them.
It has an ergonomic handle made out of rubber to ensure comfort and a strong grip for you, a durable carbon steel head and blade great for heavy-duty usage, and a handle made out of solid oak for added strength.
As a hoe-cultivator, this product is handy and efficient for shaping your gardens or lawns. But as a weeding tool, you would have to provide sufficient power to pull through stubborn weeds. Luckily, this tool is sturdy enough to withstand ground removals.
Product dimensions: 15.12″ (handle length) x 4.92″ (grip length), with a product weight of 13.6 ounces.
Made by gardeners for gardeners, this hand weeding tool is the brainchild of several seasons of gardening experience. It can be used for easy but efficient weeding, digging, planting, and edging small gardens and lawns.
This compact weeder and cultivator has a light and narrow design. It is use for weeding grasses and other stubborn weeds with precision. It comes with a specialized and fully-tempered steel blade and an ergonomic handle made out of sturdy composite plastic.
Due to its slightly hooked shape, it can pull through the roots that are deep underground and have obstructions like rocks and tough soil. Other purposes the CobraHead Weeder and Cultivator can serve are scalping, furrowing, transplanting, dethatching, and harvesting.
Product dimensions: 13″ (length) x 1 1/6″ (blade width), with a product weight of 9.2 ounces.
Another standing weeding tool in this list is made for saving backs and knees, this product can be used for all types of soil but works best after watering, a good rain, or when it's moist enough. It can efficiently pull and control the growth of weeds, so there's no need to use toxic chemicals.
The handle is made out of sturdy bamboo with a powder-coated metal construction to take out even the most persistent dandelions, garden weeds, and other pesky foliage. However, it won't work on weeds that have grown among concrete pavers or clay soil.
To use, just simply thrust the claw into the weed, press the tool to the ground using your foot, and angle the handle to pull it out. Maneuverability might prove a challenge for the first few tries, but once you get the hang of it, it'll be easy peasy weed removal from then on!
Product dimensions: 46″ (total length) x 2.75″ (fork length), with a product weight of 1 pound.
A stand-up weeder perfect for removing invasive weeds and plants and reducing the risk of back aches and sore knees. It also saves you from using chemical herbicides that are toxic and costly as they need to be applied several times.
The shaft offers a lightweight and easy-eject design with an ergonomic offset handle that reduces wrist and arm strains. The claws are made out of stainless steel, great for removing roots and weeds of dandelions, thistles, and other types of weeds and invasive vegetation.
Simply shove the tool into the weed, and press your foot down on the platform to penetrate even the toughest soil, then pull to remove the plant. To release the weed, push the lower part of the handle towards the spikes, and viola!
Product dimensions: 39″ (total length) x 4″ (total claw width) x 3″ (individual claw length), with a product weight of 2.31 pounds.
This double-purpose stand-up weeder removes weeds and other invasive plants from their roots quickly and efficiently without the need for chemicals or divots that could damage desirable plants in your gardens. It can also loosen soil and allow better aeration.
AMES boasts a unique, lightweight, and compact design with its T-shaped grip for easy control and maneuverability, ejection slide to release weeds with ease, foot leverage to add strength and force, and an attached plunger that serves as its weed puller and soil aerator.
It works great against soil clay, but you must nonetheless be careful when using it on hard-textured surfaces.
Product dimensions: 40″ (total length), with a product weight of 3.6 pounds.
Take dandelions, weeds, and other pesky plants out from their roots with this stand-up weed puller. This reduces any back and knee pain with its long handle and foot leverage for added user control and support.
This weeder has a three-pronged blade made out of high-quality and durable carbon steel material with extra strength, an ergonomic non-slip handle, an aluminum pole, and an easy push button trigger for ejecting weeds out of the tool.
The manufacturer instructs that the claw must be thrust over the weed and if it isn't gripped firmly, the foot leverage should be pushed to achieve so. Then, the handle must be twisted to one side to uproot the weed. Lastly, simply press the button to eject the weed out of the tool.
Product dimensions: 39″ (total length) x 2.75″ (claw width), with a product weight of 1.1 pounds.
Ideal for both removing invasive weeds such as dandelions and thistles as well as setting flower bulbs, this sturdy standing weeder assures minimum user fatigue for prolonged use and faster completion of gardening tasks.
This product comes with a long shaft made out of powder-coated steel that's rust-resistant and durable, a high-quality plastic handle that allows comfortable usage, and a 3-tooth claw made of strong steel.
Simply push the claws into the center of the weeds and ensure you captured the roots well, tilt the tool to one side, then pull the weed out. Push the eject mechanism on the handle to release the weeds, then you're done!
Product dimensions: 36.6″ (total length), with a product weight of 1.26 pounds.
This hand held weeding tool is great for removing dandelions, thistles, and other invasive weeds from their roots without digging holes and disturbing desirable plants nearby. Its lightweight design is perfect for accomplishing your simple gardening tasks.
This product has a two-pronged fork made out of high-quality forged die-cast stainless steel material and an ergonomic handle designed for comfortable use. The tool is rust-resistant and is manufactured with ferrule and tang for extra durability.
To remove weeds, place the curved metal base on the soil and dig towards the roots of the weeds. Use the fork to pry the plant and then pull to remove it. The V-shaped notch allows thorough ground penetration, and the leverage design helps you angle the tool properly.
Product dimensions: 13″ (total length) x 0.6″ (fork width), with a product weight of 5.6 ounces.
Tools for Pulling Weeds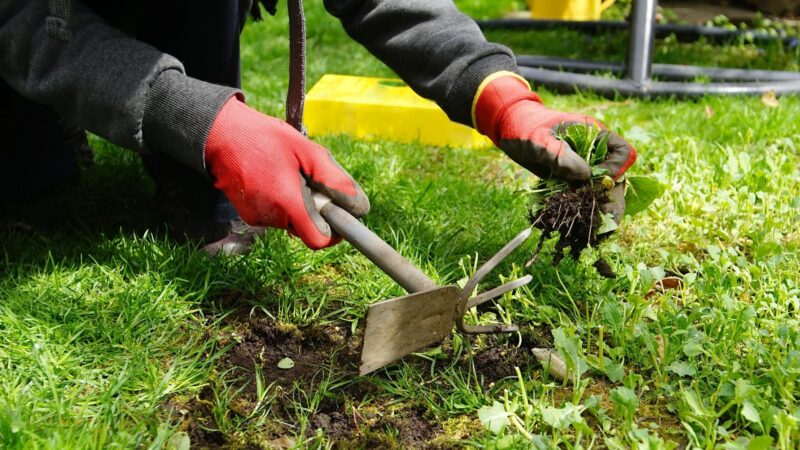 Garden Cultivator
Cultivators are used for weed control by loosening soil and aerating the roots of desirable plants. Gardeners start cultivating soil when weeds begin to sprout and will repeat the process whenever weeds continue to appear.
It is also used as a fertilizer distributor when fitted with the right attachment for commercial gardens and field crops.
A garden cultivator can either be a long tool with a handle and a blade or head at the end, resembling a hoe, and used for heavy-duty yard and lawn gardening, or a hand tool for smaller gardening tasks.
Long-Handled Garden Hoe
Traditional garden hoses usually have long handles with blades that are wide and flat, allowing effective weeding, soil cultivation, or furrowing into the soil. They come in a variety of shapes and have specific gardening purposes.
Triangle-shaped hoes are used specifically for stubborn soil. Warren hoes, on the other hand, have pointed tips and are great for furrowing but are ineffective weeding tools. Scuffle hoes are specifically used for weeding as it has angled blades.
Garden hoes should be regularly cleaned and maintained with water and penetrating oils to reduce the risk of rusting. They should also be sharpened to stay efficient.
Cape Cod Weeder
Cape cod weeders are characterized by a curved head, wooden handle, and metal shaft. They're the most appropriate for delicate gardening work and pulling shallow weeds since they are relatively small and are hand-held tools.
They can also be used to simply loosen tough and crusted soil and aerate the roots of your garden plants. For weeds that are in tight spaces, cape cod weeders are your best choice.
Oscillating Hoe
Oscillating hoes are referred to as stirrup hoes since their blades are shaped like stirrups found on saddles. They work by cutting the roots of small to medium-sized weeds just beneath the soil surface, using forward and backward motions.
Unlike traditional hoes, the blades on oscillating hoes self-sharpen as users move them through the soil. A disadvantage of using this tool is that while it effectively rakes up roots and the entire weed itself, it disturbs the soil and can cause water loss.
Fishtail Weeder
Also referred to as a dandelion weeder, this tool has a fork-tipped blade that reaches deep into the soil and between tight spaces. They're great for weeds that have large taproots and usually don't disturb any desirable plants nearby.
It works by making a hole or holes into the soil and then digging out dandelions and other invasive weeds.
How to Get Rid of Dandelions Permanently?
Tillage. Removing dandelion taproots, cutting them into pieces, then burying them allows you to control the weed. Make sure the tillage is deep enough to cut the roots about 4 inches below their crown and the surface of the soil.
Rotary hoeing and cultivation. This is best for controlling dandelions when they're seedlings but have little effect on established weeds. Using a rotary hoe for cultivation will decrease the risk of soil crusting and allow little soil compaction, which means less space for weeds to grow.
Crop rotation. Practice this method by "rotating crops" on different parts of the same plot of garden soil to combat the growth of dandelions since they capture space and establish themselves easily.
Early spring planting. Plant around early May to reduce the infestations of dandelion seedlings.
Herbicides. Apply herbicides during the spring to control the growth of dandelion seedlings. If the dandelions are established, apply during the fall season instead. Herbicides that have 2,4-D ester and glyphosate will show better results.
Dandelion pullers are effective gardening tools that can remove dandelions and other invasive weeds from their roots to prevent regrowth. They are usually small, hand-held tools or innovative, stand-up weeders.
When choosing the most suitable weed puller for you, and your garden needs, you must consider the head type, handle length, durability, and user comfort.
List of Sources
Whatcom County Master Gardeners: Weeder's Digest
Use the Rotary Hoe for Soil Crusting
Choosing Garden Tools (Gardentools)