If you need to buy a lawn mower, you would want to know the best time to buy one, right? You can easily purchase a new lawn mower any time you want, but prices are different every season. And because times have been tough these days, you wish you could find some ways on how to save money.
When is the best time to buy a lawn mower? The best time to buy a lawn mower is in the fall or between September and October. These are the months when most home stores are clearing their inventory to make way for the holidays. Therefore, lawn mowers are very cheap. November may be too late, though.
Maintaining a lawn is difficult if you don't have a lawn mower. There are lots of agricultural tools you can use as alternatives, but none of them beat the comfort and speed a lawn mower offers. But what can you expect if you buy a lawn mower at different seasons?
Why Are Mowers Cheaper at Different Times?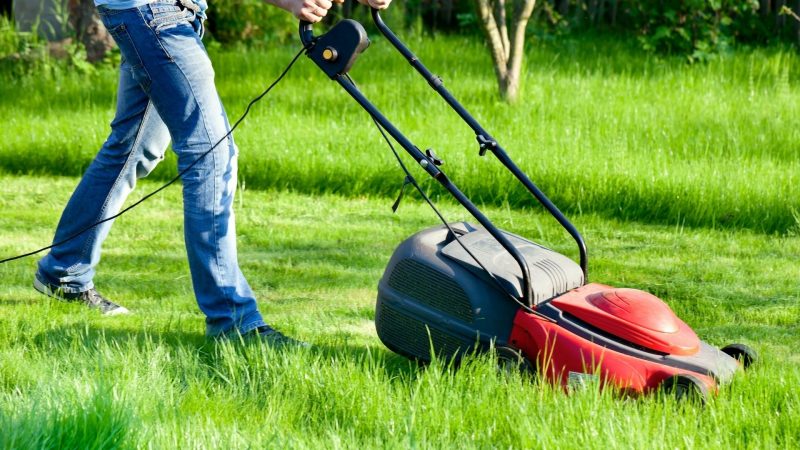 The prices of lawn mowers will not always be the same. They will be different at different times, depending on the season of the year. Lawn mowers are considered seasonal items, which means that there are times when people need them the most, and there are months when they are not being used at all. For this reason, the prices of lawn mowers are a lot lower when they are not in demand, as compared to the prices when a lot of people are buying them.
In economics, this is called the law of supply and demand. Therefore, this is the main reason why lawn mowers are cheaper at different times.
What Is the Average Cost of a Riding Lawn Mower?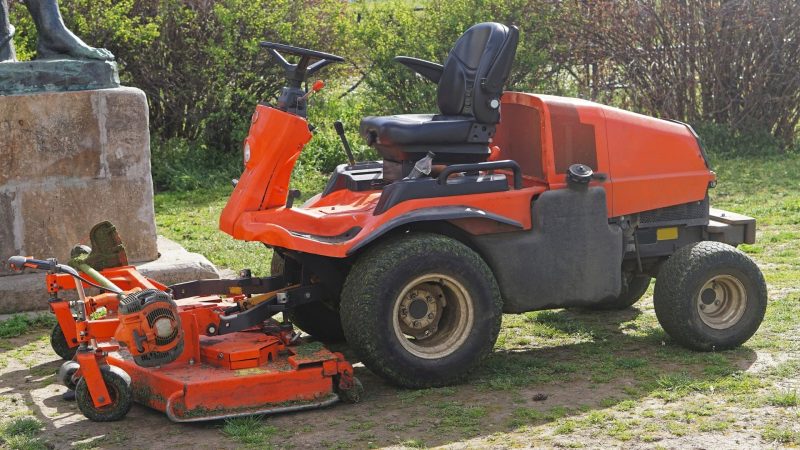 As the name implies, a riding lawn mower is a mower where you can ride on it while mowing your lawn instead of pushing it. Therefore, the power and comfort it can give have a hefty price. There are three main types of riding lawn mowers: zero-turn lawn, rear-engine, and garden or lawn tractors.
Zero-turn lawn mowers are the most maneuverable among these three types and are ideal for lawns with lots of obstacles. No wonder they usually have the highest price, with an average cost of about $3,284. Rear engine lawn mowers are somehow similar to lawn tractors, and their average cost is around $2,080.
Both mowers have steering wheels, but lawn tractors are bigger and more powerful than rear engine lawn mowers. Lawn tractors have a lower average cost, which is only $1,985. Nevertheless, the cheapest lawn tractor may cost about $1,349, while the cheapest rear engine lawn mower is only around $1,299.
Is an Expensive Lawn Mower Worth It?
Ideally, any expensive item or equipment should have premium quality and lots of extra features. On top of that, it offers great convenience to the users. As an example, a riding lawn mower is far more expensive than a push lawn mower simply because it has more power, and you don't need to push it.
For obvious reasons, you don't need an expensive riding lawn mower if you have a smaller lawn. On the other hand, a riding lawn mower is ideal if your lawn is more than an acre and has no obstacles. Otherwise, be ready to get very tired and exhausted while using a cheaper push mower in mowing your huge lawn.
But again, expensive lawn mowers have advantages over the cheaper ones. You can expect manufacturers to invest lots of money in engineering, research and development, and quality materials for such machines. So, when it comes to reliability and maintenance costs, buying an expensive lawn mower is worth it.
When Is the Best Time of Year to Buy a New Lawn Mower?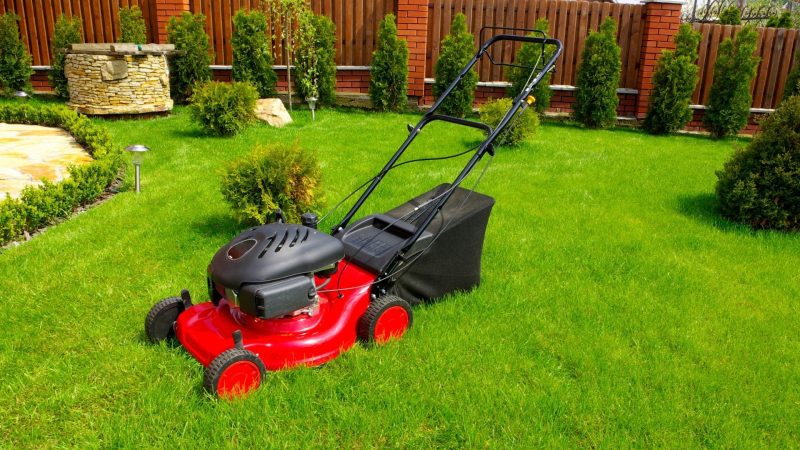 The prices and availability of lawn mowers change dramatically every season. Sometimes, lawn mowers are cheaper but finding what you need is not easy. On the other hand, there are seasons when the stock is abundant, but the prices are very high. To help you decide when to buy, here are the scenarios for every season:
Winter
The price of brand-new lawn mowers in the winter can be significantly low. This is because most people don't need a lawn mower at this point, that is why the demand is very low. However, you may not find the right lawn mower that will fit your needs. Chances are there are only a few stocks left in the stores.
Also, you will not be able to use a lawn mower in the winter. Although you can somehow test run the machine, you cannot test it properly, just like in normal use. The available stocks are mostly leftovers only from the past season, and they could be floor models only or have some physical damages such as dents.
Spring
Spring is the season when new models of lawn mowers are usually released, and you can expect lots of people are buying them. Home stores prepared the best models to tempt you into buying them. Also, during this time, you may easily find the right model and specifications you are looking for in a new lawn mower.
Another advantage of buying a lawn mower in the spring is that you can use it immediately. Therefore, if it has some defects, you can return it to the store at once, and it will still be covered by the warranty period. But because spring is also the peak season, the prices of lawn mowers at this time are at the highest.
Summer
Summer could be the best time to buy a lawn mower because there are three major shopping holidays – Memorial Day (last Monday of May), Father's Day (third Sunday of June), and Independence Day (4th of July). During these days, the prices are lower than in the spring, and most stores offer huge discounts.
If you plan to buy this season, you may find the ideal model for you, but don't expect to choose from a wide selection as compared to that in the spring. Another drawback is that there might be other people who are also looking for the same model, and they might get ahead of you if you place your order late.
Fall
As mentioned earlier, fall is the season when you can find the cheapest lawn mowers in stores because this is not the peak season. Almost nobody wants to buy a lawn mower at this time, and the competition is very slim. However, don't expect that the model you planned to buy in the past seasons is still available.
Aside from being able to save some money, buying a lawn mower in the fall season is a great advantage if your lawn only needs simple equipment. This is because sophisticated lawn mowers are most likely sold out. But unlike in the winter, there are still lots of leftovers in stores, which may have better quality.
How to Buy an Amazing Lawn Mower at a Good Price?
Who does not want to buy an amazing lawn mower at a very good price? But then, it starts by avoiding being an impulsive buyer. Don't be blinded by "cool" advertisements and the magnetic personality of the salesman. Instead, here are some useful tips to getting your money's worth when buying a lawn mower:
1. Look For Stores With End-Of-Season Sale
As mentioned above, fall is the season when lawn mowers are the cheapest because of the law of supply and demand. But still, don't immediately buy from a store with an end-of-season sale. Instead, look for other stores where prices may be lower. In doing so, you will have a wider selection for price comparison.
2. Negotiate With Different Stores
This strategy won't work well if you buy a lawn mower during the peak season because retailers know they have many potential buyers. But if you do this in the fall, chances are stores are willing to negotiate. If they cannot lower the price, they may offer some freebies. So don't be afraid, negotiate with different stores.
3. Utilize Holiday Bargains
Lawn mowers are also cheaper on holidays such as Memorial Day and Father's Day. Most stores also offer online bargains during Cyber Monday and Black Friday. These shopping holidays are great to find cheap but quality lawn mowers. However, don't forget to test the product and know the warranty period.
4. Wait for the New Model
Innovation is always part of technology, and you can expect that there will be a new model of your dream lawn mower. Wait for its release but don't buy it if you don't need the added features. Instead, check the current price of your dream equipment, and you'll discover that it is now a lot cheaper than its original price.
5. Weigh the Product Reviews
Verified buyers are allowed to write reviews online about their experience with the product they bought. So before buying a lawn mower, don't just look at the price and features; weigh their product reviews. If the ratings are high and there are more positive reviews than negative, you are most likely in the right place.
Can You Get Money for Old Lawn Mowers?
You can still get money out of your old lawn mower. If it's still working properly, you can easily sell it online, especially on eBay and Craigslist. Your old lawn mower can also be sold even if it's partly broken but still repairable. However, expect your potential buyers to request big discounts, especially if the damage is huge.
Don't worry if your old lawn mower is no longer repairable because you can still get money out of it. But instead of selling it in a scrap yard, disassemble your mower first and sell the metal parts to your nearest metal scrap shop. You'll be surprised that you can make double the money than selling it as a whole.
Summary
Regardless of the type of lawn mower you want, you should only buy the one with the features you need. Having extra features is only great if you will use them.
List of Sources
5 Best Riding Lawn Mowers in 2021, According to Experts
Questions & Answers: Supply, Demand, Production Cost and Pricing