Gardening enthusiasts, be they beginners or experts, know that soaker hoses are the most convenient way to deliver and provide water for plants and ensure their soil is properly hydrated.
Soaker hoses are easy to install and use. You can save up a lot of time without losing watering quality and quantity.
This article will not only provide you with everything you need to know about soaker hoses but there is also a curated list of the best soaker hoses available in the market and a detailed guide on how to use soaker hoses.
What Are Soaker Hoses?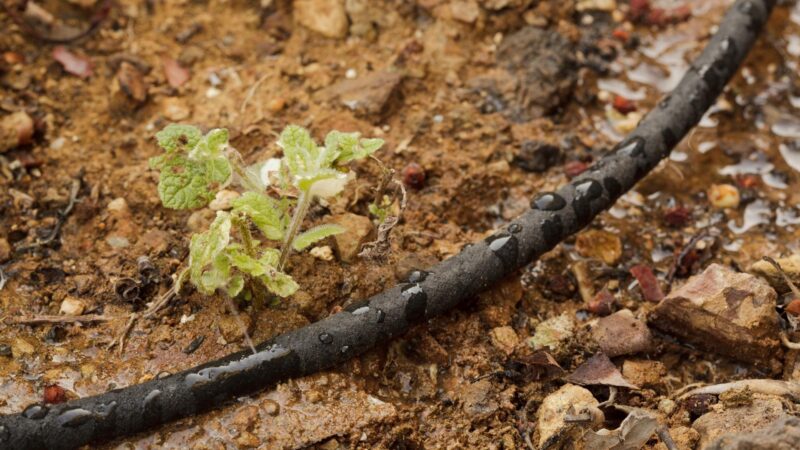 Soaker hoses are usually made from porous materials that allow a slow, but even water delivery by seeping out along the length of the entire hose, especially when the ground it's placed on is relatively flat.
It is a type of irrigation system that's relatively inexpensive and easy to use and install. They're especially useful for small gardens where they could be placed by snaking around plants.
Do Soaker Hoses Really Work?
Soaker hoses are efficient way of delivering water to your plant's roots with virtually no wastage. However, they're more appropriate to use for small gardens where plants are evenly and narrowly spaced. 
Do Soaker Hoses Use a Lot of Water?
Soaker hoses use relatively less amounts of water compared to other irrigation systems since you get to control how much water is being given to your plants. 
Do Soaker Hoses Get Clogged?
Soaker hoses get clogged if they get buried with soil. They're usually not meant for burying under the soil unless they're specially designed to do so. Instead, they're covered in mulch to provide external protection.
Which Is Better Flat or Round Soaker Hose?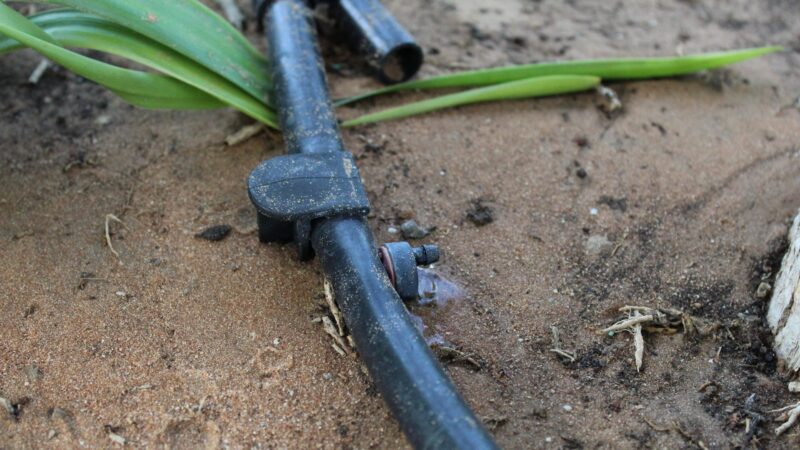 Round soaker hoses are better because they're more versatile, durable, damage-resistant, and offer a wider distribution of water. They're more expensive than flat soaker hoses, but they're definitely worth the price difference.
What Is the Difference Between a Soaker Hose and a Drip Hose?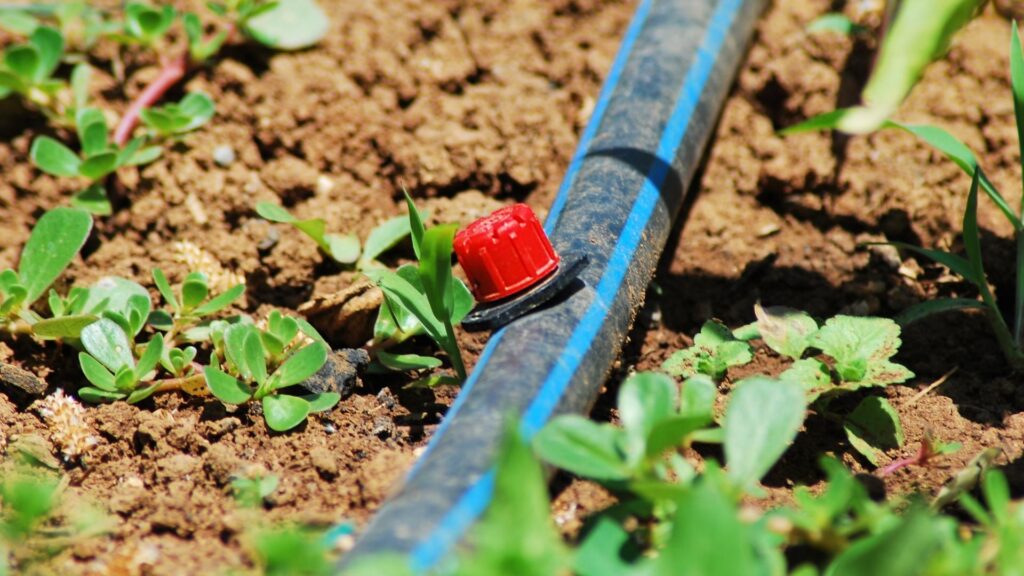 Drip systems use black tubing with attached water emitters that drip water directly and slowly into the soil. They can be attached with a wide variety of emitter heads to choose from, depending on the type of plants you have in your garden.
On the other hand, soaker hoses use a porous tube that has simple holes on one or both sides for transporting water into the soil slowly.
Best Soaker Hoses
Water distribution, flexibility, and quality are the key factors to consider when choosing the best soaker hoses to use in your gardens. This also includes the materials used, hose length and weight, and area of coverage.
Here is a curated list of the best soaker hoses available in the market:
Create your customized soaker system to fit your garden needs with Miracle-Gro's state-of-the-art round soaker hose that delivers water straight to your plant's roots. You can cut the hose yourself and attach connectors and plugs on its ends to securely close them.
This hose consists of 65% recycled materials and comes with 8 male and female connectors, 4 plugs, 4 feeders, and 2 T-connectors that you can mix and match. It releases 0.5 to 1 gallon of water per foot and uses 70% less water to avoid overwatering your plants.
For best results, the water source should be placed at a high point. This way, the water effectively flows downwards into the plants. You can place it under soil or mulch without damaging delicate vegetation and foliage.
Product dimensions: 100 feet (length) and 3/8″ (diameter), with an item weight of 2 pounds
This offers flexibility and efficient water delivery through your plant's roots. It is made up of recycled vinyl materials that enable water to seep out on all sides of the hose and go directly into the soil.
Additionally, it is the best for watering shrubs, new seedlings, and bushes. This hose adopts a pressure weeping method that reduces evaporation and total water loss. The hose is covered with a fabric jacket to protect against external damage and reduce clogging, allowing long-lasting use.
This hose can either be buried beneath soil or snaked around flowers, vegetables, shrubs, and trees above the ground. Its water pressure is at 60psi and is best controlled when you hook it to a timer to avoid overwatering.
Product dimensions: 75 feet (length) and 5/7″ (diameter), with an item weight of 0.8 pounds
This flat soaker hose is designed to provide leakproof and consistent irrigation for vegetable gardens, plants, and flowers. It's made of a heavy-duty perforated PVC liner to add extra strength and durability to the product.
When used, it conserves 70% water by efficiently seeping into the roots directly throughout the hose's entire length and avoiding evaporation. The hose is protected by fabric and comes with a rust-free shut-off valve which guarantees long-time usage.
The hose also has reinforced fittings that are capable of connecting to other additional soaker hoses when necessary.
Product dimensions: 50 feet (length), with an item weight of 11.7 ounces
Similar to Rocky Mountain Goods' Flat Soaker Hose variant, this product is also made with heavy-duty perforated vinyl materials, protected by a fabric jacket to ensure long-lasting strength and durability.
Watering gardens and flower beds are made easier with this soaker hose as it also comes with reinforced fittings to connect to additional soaker hoses. You can also conserve 70% of water while using so you can avoid overwatering without risking water quantity and quality.
Product dimensions: 50 feet (length) and 5/8″ (diameter), with an item weight of 4.46 pounds
Engineered with advanced vinyl construction materials to provide flexibility and durability against wearing and tearing, this soaker hose is mechanically pierced with holes that offer great irrigation control without reducing water flow capabilities.
You can bury it under a thin layer of mulch or place it somewhere with a high inclination without worrying about clogging and water transport problems since this product boast a deep, even, and consistent soaking.
A considerable disadvantage to this soaker hose is that it only has a 25-feet length, which reduces the number of plants, foliage, and vegetation you can water.
Product dimensions: 25 feet (length), with an item weight of 1.59 pounds
This flat soaker hose is proven clog-free as you can place it either above ground or under a light layer of mulch or soil. It delivers gentle and efficient watering without any wastage, perfect for vegetable gardens and raised plant beds.
Got an irregular-shaped garden with a mix of small and medium-sized areas? This is the best choice for you! The hose is extremely flexible as it can be placed and snaked around shrubs, tree bases, vegetables, and flowers without taking up too much space.
Melnor suggests purchasing this soaker hose, together with their 5-Piece Starter Set to be able to connect additional soaker hoses and a Hydrologic 4-zone Digital Water Timer to schedule and time your irrigation for the best results. 
Product dimensions: 50 feet (length) and 3/4″ (diameter), with an item weight of 1.34 pounds
Boasting a water release performance of 2 gallons per 2 minutes, this round soaker hose evenly distributes water at a faster rate compared to other industry soaker hoses available in the market. It's primarily made of PVC material to guarantee no water wastage.
The hose is flexible, versatile, and easy to place and store since it can be flattened and twisted around garden plants. It also ensures no clogging as it can be placed above the soil surface or beneath its thin layer.
You can also add a variety of attachments to its corrosion-resistant end caps that are sealed with heavy-duty brass couplings.
Product dimensions: 50 feet (length) and 1/2″ (diameter), with an item weight of 2.61 pounds
Flexible with a customizable length that's easy to unroll and cover your gardens, flower beds, and other landscaped areas, this soaker hose is made out of recycled materials, specifically 70% rubber and 30% polyethylene.
This hose is durable against rusting, cracking, and leaking since its tube is made with ultraviolet inhibitors and reinforced with a greater tensile strength of porous materials. Not only that, but it's also lightweight and easy to install and move around the garden.
Your plants are guaranteed to receive a uniform distribution of water directly to their roots without wasting any water. However, you might want to buy a separate pressure regulator since this product doesn't come with one.
Product dimensions: 50 feet (length) and 3/7" (diameter), with an item weight of 2.84 pounds
This inclusive soaker hose kit comes with 20 pieces of connectors to choose from. You can easily cut the hose to your desired length and add as many attachments as necessary to cover wider areas of landscape and virtually any garden size.
It is manufactured with a non-clogging porous design and environmentally friendly materials to ensure an efficient and direct seeping of water into the base of your plant's roots with little to no wastage.
When properly used, this hose conserves up to 70% water compared to traditional sprinkler systems or hoses. Luckily for users, this product comes with a detailed guide for watering and setting up the hose.
Product dimensions:100 feet (length) and 3/8″ (diameter), with an item weight of 5 pounds
The most unique soaker hose product on this list and here's why: it works as a dual-purpose soaker hose and sprinkler, depending on your gardening needs. It's ideal for watering flower beds, lawns, and narrow garden areas.
You won't have to worry about leakage problems as this is made up of laser-cut holes to ensure even but consistent water distribution. It's also made with 65% recycled materials and protection against UV rays to reduce wearing and tearing.
It also comes with heavy-duty couplings and capped male ends for easy storage, draining, and in case you need to add attachments.
Product dimensions: 50 feet (length), with an item weight of 2.14 pounds
Made with lead-free and high-quality ultraviolet-stabilized polyurethane to guarantee long-lasting resilience and endurance against kinks, cracks, tarnishing, and bending. It has specially designed strain reliefs on both ends of the hose to protect against all weather conditions.
The hose is covered with microcellular foam to produce optimized water leaking properties for your plants and is also highly flexible as it can be laid flat and maneuvered easily. To top it all off, it has an earthy matte finish that disappears when you place it on any landscape.
You can purchase this product with or without fittings, it's completely up to you. You can trim the length, adjust it to your preference, and add necessary attachments.
Product dimensions: 50 feet (length) and 1/2″ (diameter), with an item weight of 4.93 pounds
How to Use Soaker Hoses the Right Way? | A Step by Step Guide
Step 1: Find the appropriate area where you can place the soaker hoses. They're best for garden beds that have a narrow enough spacing between plants.
Step 2: Attach a backflow preventer if your hose doesn't come with it, as it is a legal requirement to do so to avoid water contamination, and connect a timer. You can also add a pressure regulator to reduce the amount of water pressure.
Step 3: Place it evenly on flat ground. Avoid placing it on slopes or vertical positions as the water will not be able to flow properly. If your garden beds are uneven in height, use fittings to form a continuous hose line.
Step 4: Space the hose lines 12 to 18 inches apart on sandy soil and 18 to 24 inches apart on clay or loam soil. The soaker hose must at least be 1 to 2 inches from the base of the chosen plants if they're relatively older. With relatively new plants, place the hose closer.
Step 5: Cover your hose with a thin layer of mulch, only about 2 to 3 inches. Don't bury it in the soil unless the manufacturer says it's alright to do so.
Step 6: Connect the hose to a faucet and turn it on slowly. Make sure the hose is seeping but not to the point that it's spraying water. Gradually adjust the faucet when necessary.
Step 7: Depending on the soaker hose specifications, you can start running water on the soaker hose only about twice a week for 30 minutes each. If the moisture has effectively penetrated through the soil, adjust the time accordingly.
Step 8: Maintain your soaker hoses. Keep them kink-free by uncoiling and relaxing them when needed and flush out any dirt and debris collected at its end cap.
How Often Should I Run My Soaker Hose?
Run your soaker hoses twice a week at 30-minute intervals each. You can even do 40-minute intervals if your plants need more hydration. However, keep in mind that some vegetables and annuals need to be watered every other day.
After running your soaker hose for about an hour, check the soil of your plants after watering to see how deep the moisture was absorbed.
Refer to this handy chart created by Seattle Public Utilities below to know how much moisture should be in different types of plants or foliage:
| | |
| --- | --- |
| Type of Plant or Foliage | How Much Water/Moisture is Needed |
| Trees, Shrubs & Perennials | Moisture content should be 6 to 12 inches deep |
| Annuals | Moisture content should be 1 to 2 inches deep |
| Lawns | Moisture content should be 1-inch deep spread over 2 to 3 waterings during the summer season |
How Close Should Soaker Hose Be to Plant?
For relatively older and established plants, keep the soaker hose at least 1 to 2 inches from their base. For newer plants or annuals, place the hose closer to its base, then gradually move it away from the plant as it grows.
Are Soaker Hoses Toxic?
Modern soaker hoses are free from lead and toxic chemicals that are commonly found in older models of garden hoses. As such, they're perfectly safe to use in your gardens and lawns.
Can You Leave Soaker Hoses Out All Winter?
It depends on the soaker hose specifications. Generally, they shouldn't be left sitting in your garden during the winter season as they can degrade. However, there are certain soaker hose products that are engineered to withstand even freezing temperatures and are, therefore, safe to use during winter.
What Diameter Soaker Hose Is Best?
It depends on the size of your plants and garden area. Soaker hoses with smaller diameters such as 1/4″ and 3/7″ works best for container gardening and potted plants, while those with bigger diameters such as the 1/2″ and 5/8″ variants should be used for big gardens and plants.
Soaker hoses are efficient water irrigation systems that work by seeping out water along their lengths and delivering water to the roots of desired plants.
List of Sources
Managing Your Garden's Soil Moisture Doesn't Have to Be Difficult